Back when I was a kid glasses were NOT cool….. luckily now there are so many awesome frames, colors and designs glasses are an intriguing and hip way to accent your look.  Whether you need them or not 🙂
I personally need glasses for reading and night driving.  I'm sure as I get older the need for glasses will be more necessary.  Since I spend so much time at the beach, park and sporting events for the kids; having good glasses for summer or outdoors is imperative.  I'm excited to show you the great frames and new lenses I've found to help me see well and look great at the same time!!!!!!
This post contains affiliate links.
I only bring things I personally would use, do use, or feel my readers would enjoy

– Disclosure Policy
See summer in a whole new way with Warby Parker's just-in "See Summer Better" collection. Two cheerful new shades in this collection, Sea Green Crystal and Ginger Crystal, round out some oldie-but-goody favorites, including Root Beer, Moonstone, and other hues inspired by the fun-loving summer season with these glasses for summer. Existing shapes Haskell and Chamberlain are lightened up in Crystal, and a cluster of current silhouettes are being reintroduced with new color selections.
New optical eyewear shapes Stockton, Clark, Orson, Oxley, and June are designed to mimic those cherished summertime elements and activities: water, sand, cocktails on the patio .. you get the picture.   Having the perfect Glasses for Summer is important.  Warby Parker is also especially excited to introduce new sunglasses Bates and Buckley. Each are noticeably distinct in their own way with undersized titanium rim frames and acetate brow.
June – in Moonstone.
Bates – in Striped Pacific.
Oxley in Cognac Tortoise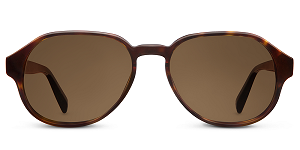 Thinking about getting new glasses for summer?  Tell me what you think of these new shades?
Love great giveaways?  Check out my Giveaway Page
Connect with me on Facebook[efb_likebox fanpage_url="heartbeatsSoulstains" box_width="150″ box_height="150″ colorscheme="light" locale="en_US" responsive="0″ show_faces="0″ show_header="1″ show_stream="0″ show_border="1″ ]