Do you have gray hair or are you on the look out for some to start popping up?  As I'm getting older I realize I will be getting some gray hair and I will definitely be wanting to do some root touch up.
There are so many products out there to help us to achieve the looks we still want without becoming too fake or going to too much effort to achieve.  It's also nice when there are ideas and tips and tricks for us to be able to manage some of the maintenance we want without having to spend a lot of money or without spending hours in the salon.
I was shown this Hair Tutorial and thought you might like to see it as well.  It looks pretty cool and can be just the thing until the next time you can color your hair 🙂
How to Instantly Cover Roots and Gray Hair with Madison Reed's Root Touch Up
This post contains affiliate links.
I only bring things I personally would use, do use, or feel my readers would enjoy

– Disclosure Policy

Put the focus on you, not your hairline.

Newly launched this week, Madison Reed introduces Root Touch Up in a full spectrum of colors to conceal roots and grays on the go.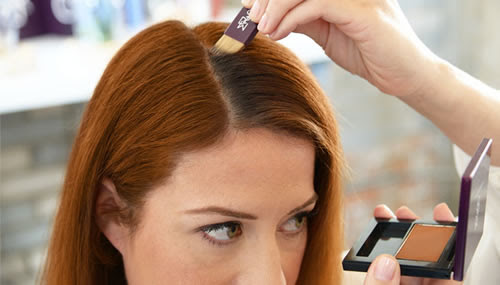 Think about all those times you need to look your best without waiting for a salon appointment or coloring your hair at home: an important meeting, a big reunion, or even an impromptu dinner date. Imagine whipping out a compact and quickly blending in the perfect color on your hairline, part, and stray grays. That's the thought behind Root Touch Up!
Madison Reed created a lightweight powder in eight shades—from platinum blonde to rich black—that brushes on dry, blends seamlessly with your hair color, and stays put until your next shampoo… even if you're leaving the gym or caught in the rain.
As always, Madison Reed focused on both performance and long-term care of your health and hair. Root Touch Up has no added parabens and is completely free of titanium dioxide (a possible carcinogen), sulfates (that strip hair of natural oils), and gluten (which can trigger allergic reactions).
You get all the benefits of dry shampoo too! This fine, micro-milled powder absorbs oil, adds volume, and has a light fresh fragrance that revives "next day" hair.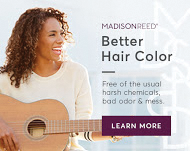 Madison Reed's initial collection of eight Root Touch Up shades was just released and they are going quickly. Choose your perfect color now!
Are you battling with gray hair or the beginnings of gray hair?  What do you do?
Connect with me on Facebook[efb_likebox fanpage_url="heartbeatsSoulstains" box_width="150″ box_height="150″ colorscheme="light" locale="en_US" responsive="0″ show_faces="0″ show_header="1″ show_stream="0″ show_border="1″ ]